Study, quality, and pleasing to the eye.  A custom deck is a classic for any season.  Choose from a variety of different woods to fit your property and project.
Strong, elegant, beautiful redwood solutions from your entry gate, to your perimeter. Select from a variety of designs to protect and showcase your home's personal style.
 Beautiful decking materials to choose from. Make your dreams come to life in Folsom.
Are you thinking about building a deck for your home? When building a deck, it is helpful to understand the fundamental peices used in standard construction. Below are the common components when constructing a deck:
Footing: Most decks start by attaching concrete footing and post anchors. These footers hold the posts. The depth of the feet is determined by the building standards in your area and based on a variety of factors such as depth of snowfall.
Post: The deck's posts hold the support beams above the ground while attached to the foot. Posts are essential to ensure airflow below the deck and access to the under-deck area.
Beams: The beams provide necessary structural support while retaining deck framing. These are usually 2 x 8 "or 2 x 10", which are made of wood.
Joist: Joists support creating a fully running structure of the deck board. The joists move vertically, so it is better to use pressure-treated framing even during hardwood decking, as water does not sit on them and does not rot.
Deck boards: Deck boards serve as visible floors for walking. You need to bring your wood to the place where it will be installed and fix it for about a week; otherwise, the edges of the board may cup or bark.
Drainage system: When water flows between the deck slots, you must make sure that water is coming from the deck and moving away from the house; otherwise, your deck contractor will probably offer a drainage system.
Hidden fasteners: The advantage of hidden fasteners is that it does not have any screw heads that point to the surface and cause defects. If you do not use a concealed fastener system, your contractor may use little caps of the composite or wooden cap to hide the screw heads.
Railing: here is no need to fill in the code for deck railings if your deck is close to the ground, but most contractors prefer to use railings as an architectural element and provide a sense of security even if they are not required.
Stairs: Given a higher budget, stairs can be built around the wrap twice as much as casual seats. If there is a building under the deck, it is advisable to take a few more feet out and run the stairs longer so that they do not take up so much visible space.
When building a deck, each part must be made correctly; otherwise, you risk the deck construction to fail. Since a deck is a large purchase, and not made to only last for a little while, the deck must be made of good quality material. Let us know if you have any further questions regarding deck construction; we are always ready to answer your questions. We also have some more articles on deck construction that you can follow to build a beautiful and durable deck. If only parts of your deck are worn, you may not need a completely new deck, but only some deck repair work.
Currently, many deck supply companies for deck building materials.that have become popular in different countries of the world with their work skills; we are going to discuss here a few deck building companies who are famous in different countries of the world through their construction. If you want to find a good deck builder in your area, search the internet by 'deck builder near me' and find all the deck builders around you. 1. Trex The company was formed in 1996 by acquiring a division of Mobil Corporation, which was made public in 1999. It is currently available in more than 42 countries. It offers a 25-year limited warranty, which is fairly standard for the decking industry. The company's available products are surface decking, deck framing material, sewage material, outdoor lighting, fence, trim, pergola, outdoor storage, collection, accessory hardware, and treks outdoor furniture. The company also offers one of the largest selections of outdoor composite wood and products from any manufacturer whose products are readily available. 2. Cali-Bamboo This company uses a BamDeck Composite material for their work, which is made from recycled bamboo fiber and plastic. Two graduates started the company from the University of Maryland. The company is headquartered in California and currently supplies products such as fencing, plywood, poles, edges, flooring, and paneling, in addition to decking as well as BamDeck and TruOrganics surface decking planks. 3. Dura-Life Dura-Life Decking Company uses a mixture of about 20 percent recycled wood, 25 percent plastic, and 55 percent hardwood floor as materials for decking, highly resistant to stains and damage. The company was founded in 1886 and has become the largest commercial and residential roofing manufacturer in America. It also announced declaring, railings, dock, and porch products in 2010. The company was the first manufacturer of composite decking based on polypropylene with its corporate headquarters in Parsippany, New Jersey. Their available products are decking and railing material, docks, porch products, and boardwalks, etc. The company carries a 25-year warranty on decking. 4. Fiberon The Fiberon Company manufactures surface decking, railing material, and fencing products. All of their products carry a 25-year limited warranty. Their best lines provide a more realistic wood grain texture that is more resistant to fading. The company began in North Carolina in 1997 as a wood-plastic integrated decking manufacturer and became a significant player in the decking market in 2006. Their products include decking boards in seven "well-to-do" lines and three to five different colors/textures in each line. Their best product lines are solid boards. 5. Lumberock The company was formed in 2000 and is located northwest of Chicago, Illinois. It is a small manufacturer whose products are available in a limited number of outlets. The company provides a line of hardboard and tongue and groove products from a combination of plastics and minerals as components of the decking. Since no organic matter is used in this case, the germs' sensitivity is low, but the products are virtually resistant to water and salt damage. Their products include decking boards with 12 different solid colored wooden structure surfaces.
TRUSTED FENCING CONTRACTOR IN FOLSOM, CALIFORNIA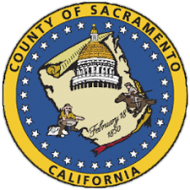 Still not convinced that Folsom Fencing & Deck Solutions is the right choice for your next fencing or deck project? Don't take our word for it.  Read for yourself what a few of our client's have to say.  It won't take very long reading through our reviews, or listening to What Our Client's Say, to change your mind. They say a good review is like gold, and we like to think of ourselves as gold miners.  Our customers, and their referrals are what keep us striving, every day, to be the be the very best Wrought Iron Fencing Experts in Folsom and the surrounding area.