Architectural – These grades contain only heartwood which exhibits all the best properties of the wood. Clear Heart – This is a premium grade that offers knot-free surfaces. Because of its high expense, it is usually only used for rails and trim on decks. Clear Heart grade contains no grading defects. It is normally certified as Kiln-dried. Select Heart – This is a step below Clear Heart and contains limited knots. Construction Heart– Con Heart is less expensive than Clear Heart. A limited number of knots and some defects are present. Deck Heart – Deck Heart has a similar appearance and use as Construction Heart, but is also graded for strength. Deck Heart is only available in 2×4 and 2×6. Merchantable Heart – This grade is not recommended for decking. It is the cheapest heartwood grade and allows slightly larger knots than Con Heart grade and holes limited to the size of knots. You will find checks, some manufacturing flaws and some splits. Garden – These grades may contain sapwood and are not recommended for decks. Garden grades are usually used for outdoor furniture, trellises, fences and planters. Clear – Clear Garden exhibits the same general characteristics as Clear Heart except that sapwood is present. It is normally certified Kiln-dried. Garden grades should not be used for decks. Construction Common – Exhibits the same general characteristics as Con Heart, but contains sapwood and heartwood. Garden grades should not be used for decks.
Pressure treated is the most popular selection of deck substances in the usa, primarily because it is long-lasting and also the cheapest. Though regional species are employed in certain areas, about 80% of pressure-treated wood is yellow pine. Grain patterns are prominent; its greenish color becomes a cherry brown before fading to gray. It is available in just about any timber outlet — in a variety of ranges and in common lumber measurements plus 5/4 (spoken five-quarter) Flooring profiles. Tags Determined by the ends of lumber indicate the planned use, e.g., above-ground or floor contact. Material that has built-in water repellent or has been re-dried following treatment is carried by some traders. The chemical preservative is forced under stress into the cells. Pressure-treated wood has a guarantee against termite and decay damage, in most cases for the lifetime of the original buyer. Lumber is also used for fencing, landscaping, walkways and other backyard projects.
This wood is more durable than many woods in ordinary usage. It is resistant to decay, but comparatively soft and fast to weather. Preservative treatment/sealing is recommended. Recently cut bamboo includes a range from reds and tans to salmon pink. Left untreated it will eventually turn to and then gray some very dark brownish. It is graded A, B, C or D.
Mahogany Decking Material
Mahogany is the standard for stability, comprises a good level of chatoyancy, includes a colour, and finishes. This source is among the most. For years, Mahogany trees are harvested in a environment, below valued to the point rather than being saved for furniture and musical instruments, where it was used as a paint coating molding. For generations this species might have been used with good management, instead. Beware when selecting mahogany as a decking material. Honduras mahogany is a mahogany. There are other species like"Philippine Mahogany" that attempt to choose the well-known name. True mahogany includes a appearance to the grain with a courser texture. Not all mahogany gets the immunity to decay needed for use. The medium to dark red and brown species are more resistant to decay. African Mahogany is a exotic hardwood with a red brown color. The grain can be straight, but is interlocking. Working this timber is simple but ripping can happen when planing. It frequently has a figure. African Mahogany is a favorite for furniture, cabinetry, joinery, boat building and veneers.
At Folsom Fencing & Decks, we understand the importance of the relationship between the job we do, and who we do the job for! At the end of the day, Our reputation is built on you! That's why we go the extra mile, to make sure that we pay attention to the details, use the best quality products, and train our contractors on industry standards, and best practices. We stand behind our work, so all of our fencing projects come with a five-year craftsmanship warranty! There is no need to worry about the condition of your new fence. If you are not satisfied with the job we've done, then we're not satisfied either! We'll do what it takes to fix the issues, and ensure the job's done right! That is Our Guarantee! But, it's not just Our Guarantee, it's our promise to you, and the way we want to do business!
TRUSTED FENCING CONTRACTOR IN FOLSOM, CALIFORNIA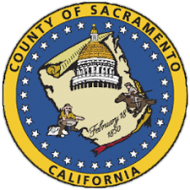 While designing your outdoor space, our team can incorporate landscape lighting, water features, or gas fixtures such as firepits, or grills.  All our work is done by licensed contractors.  Lighting and plumbing are two of the most important aspects of an outdoor space.  We recommend to be sure to choose the best electrician and plumber you can find.
Still not convinced that Folsom Fencing & Deck Solutions is the right choice for your next fencing or deck project? Don't take our word for it.  Read for yourself what a few of our client's have to say.  It won't take very long reading through our reviews, or listening to What Our Client's Say, to change your mind. They say a good review is like gold, and we like to think of ourselves as gold miners.  Our customers, and their referrals are what keep us striving, every day, to be the be the very best Wrought Iron Fencing Experts in Folsom and the surrounding area.